Apple, Bacon, & Cheddar Flatbreads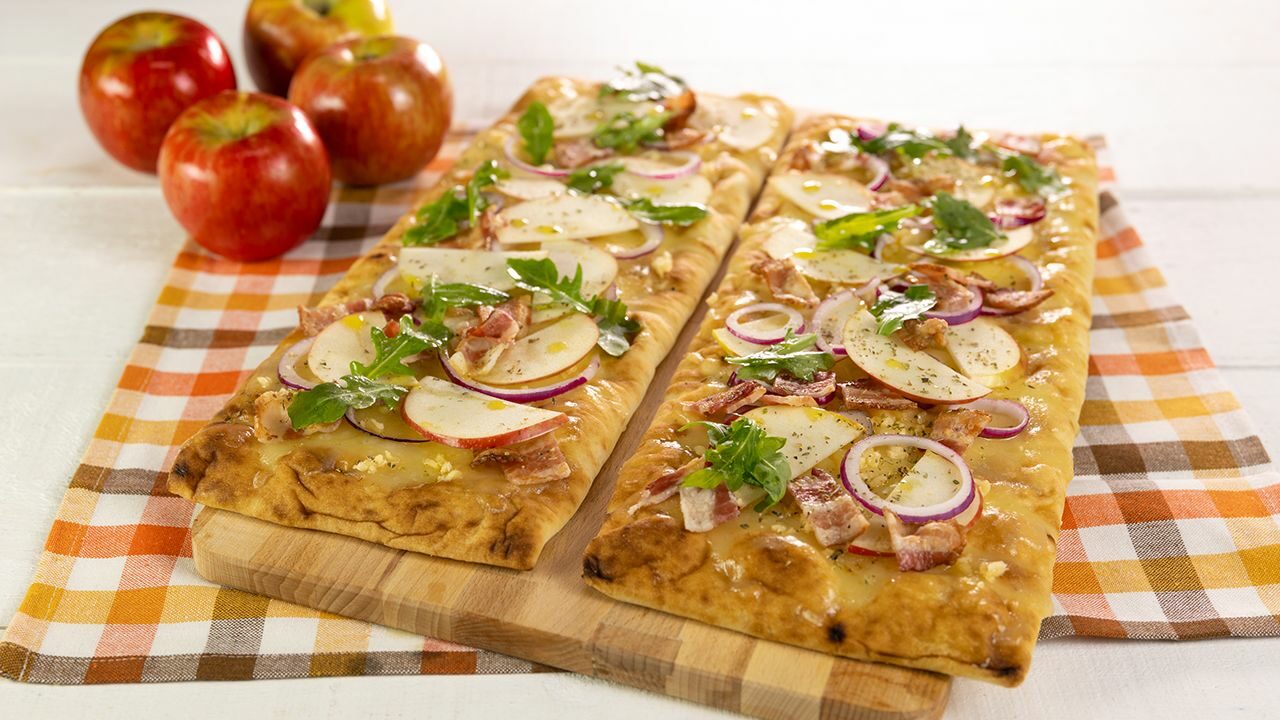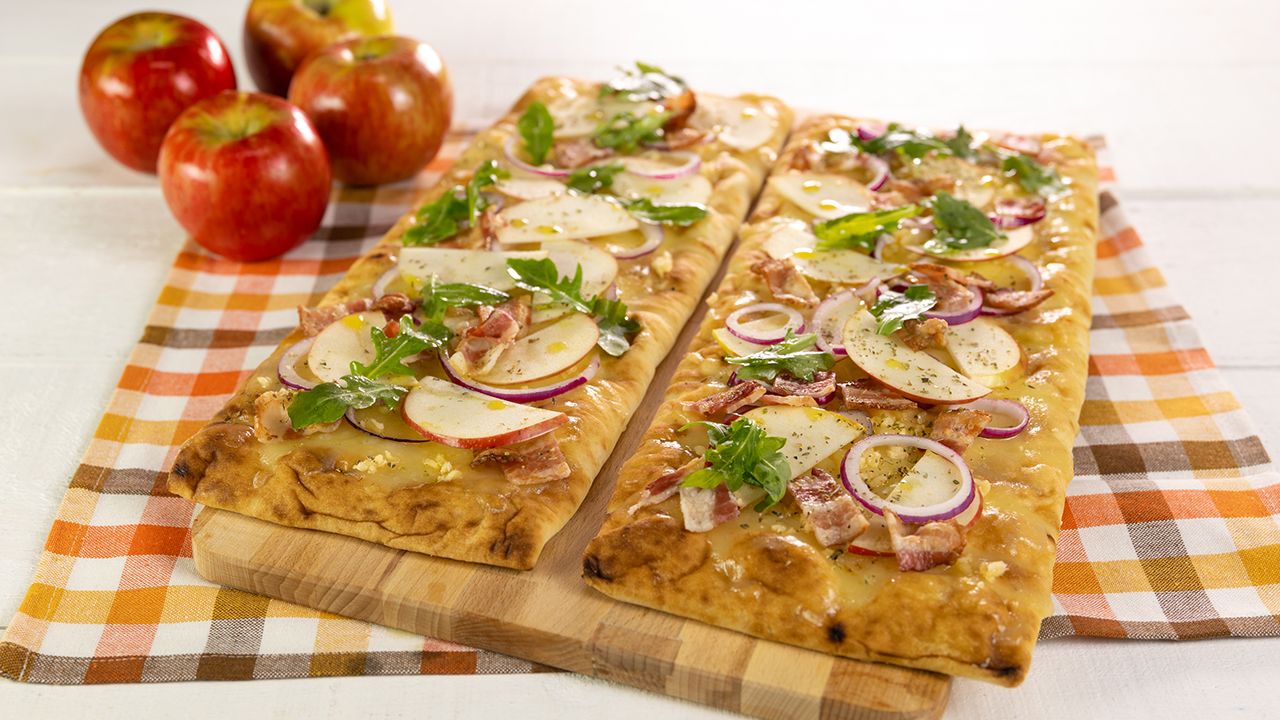 Great for a quick fall dinner, or even as an appetizer, apples, bacon, and a good sharp cheddar cheese on crispy flatbread creates a memorable weeknight meal that all will enjoy.
Servings: 6
Prep Time: 10 minutes
Cooking Time: 13 minutes
Total Time: 23 minutes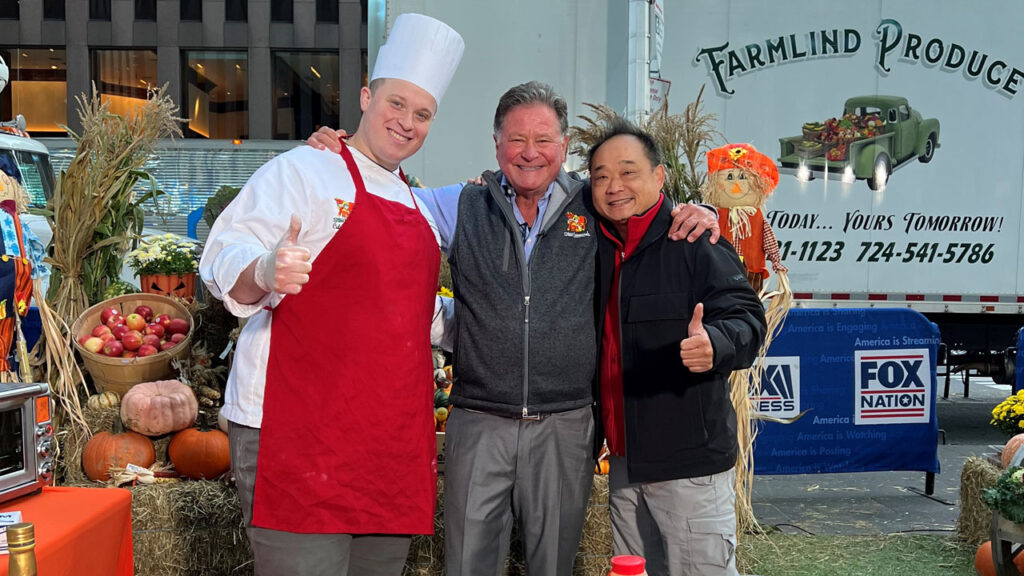 Stew Jr. and Chef Chris Papp joined the Fox & Friends Weekend team to share an easy recipe for an Apple, Bacon, and Cheddar Flatbread using LOCAL apples from the Hudson Valley! Click here to watch!
Ingredients
2 Stew's Flatbread Crusts
2 Tbsp. Stew's Spanish Olive Oil, plus more for drizzling
3/4 block Stew's Sharp White Cheddar Cheese, shredded
1 Tbsp. Stew's Freshly Chopped Garlic
1 teaspoon Stew's Italian Seasoning
8 slices, Stew's Naked Premium Bacon, cooked and chopped
2 small Red Onions, thinly sliced
1 large Honeycrisp Apple, cored and thinly sliced
1 bunch Arugula
Directions
Preheat oven to 450°F.

Brush the flatbread crusts with the olive oil. Sprinkle each evenly with the Cheddar cheese and place in the oven on the middle rack. Bake for 3-6 minutes until cheese is melty.

Layer on the garlic, Italian seasoning, bacon, red onions, and apple slices. Warm through in the oven, about 5-7 minutes. Top with the arugula then drizzle with a small amount of olive oil.