Citrus and Herb Salmon Fillets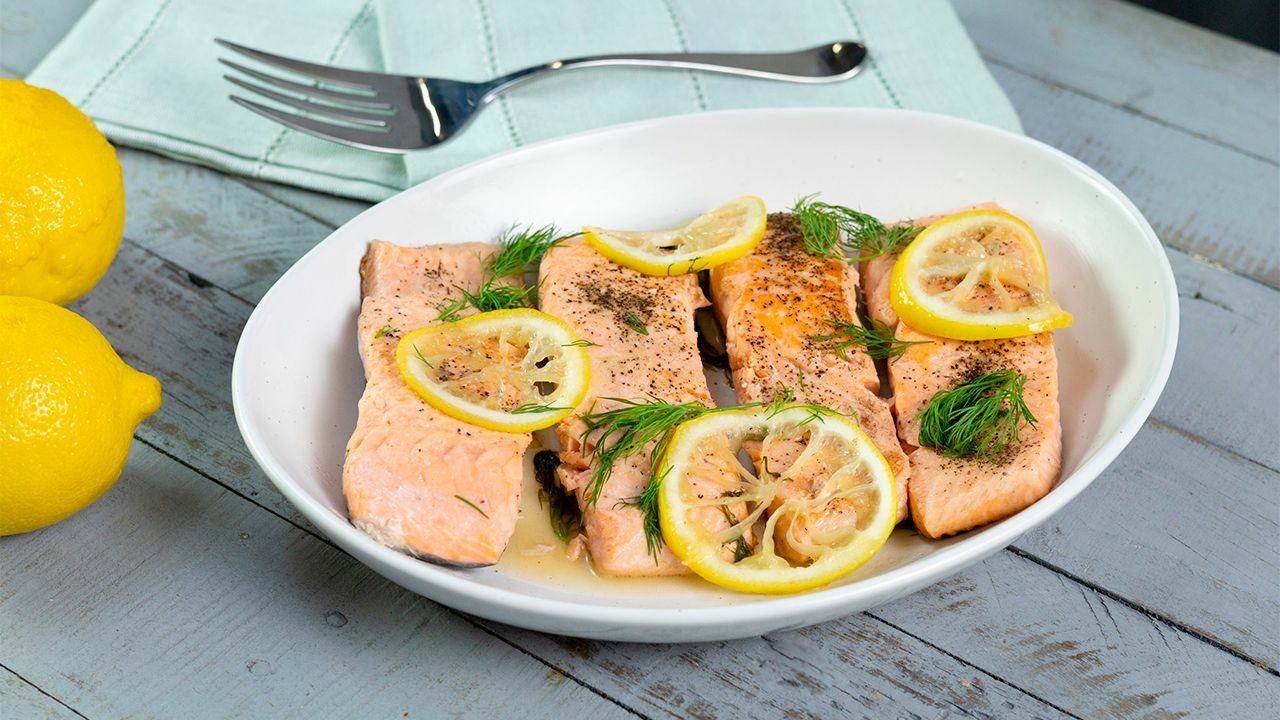 Quick, easy, and fresh is the name of the game with this recipe that creates tender salmon fillets with lemony-dill flavors.
Servings: 4
Prep Time: 5 minutes
Cooking Time: 10 minutes
Total Time: 15 minutes
Ingredients
1 Lemon
1 Tbsp. Sugar
4 (4 oz.) Stew's Naked Salmon Fillets
Stew's Kosher Salt
Stew's Fine Ground Black Pepper
2 Tbsp. Stew's Unsalted Butter
Snipped Fresh Dill
Directions
Cut half a lemon into slices and set aside. Juice the remaining into a 1 cup measure. Add water to equal a ½ cup. Stir in the sugar until dissolved.

Season the fillets with salt and pepper.

In a large nonstick skillet, heat the butter over medium-high heat.

Add the fillets and cook 2-3 minutes, or until bottom is golden brown. Turn the fillets and add the lemon juice mixture.

Add the snipped dill and lemon slices. Reduce heat to medium. Cover and cook until fish flakes easily with a fork, about 5 additional minutes.

Plate the fillets with the cooked lemon slices and spoon any pan juices over the fish. Garnish with extra dill.