Dutch Oven Corned Beef and Cabbage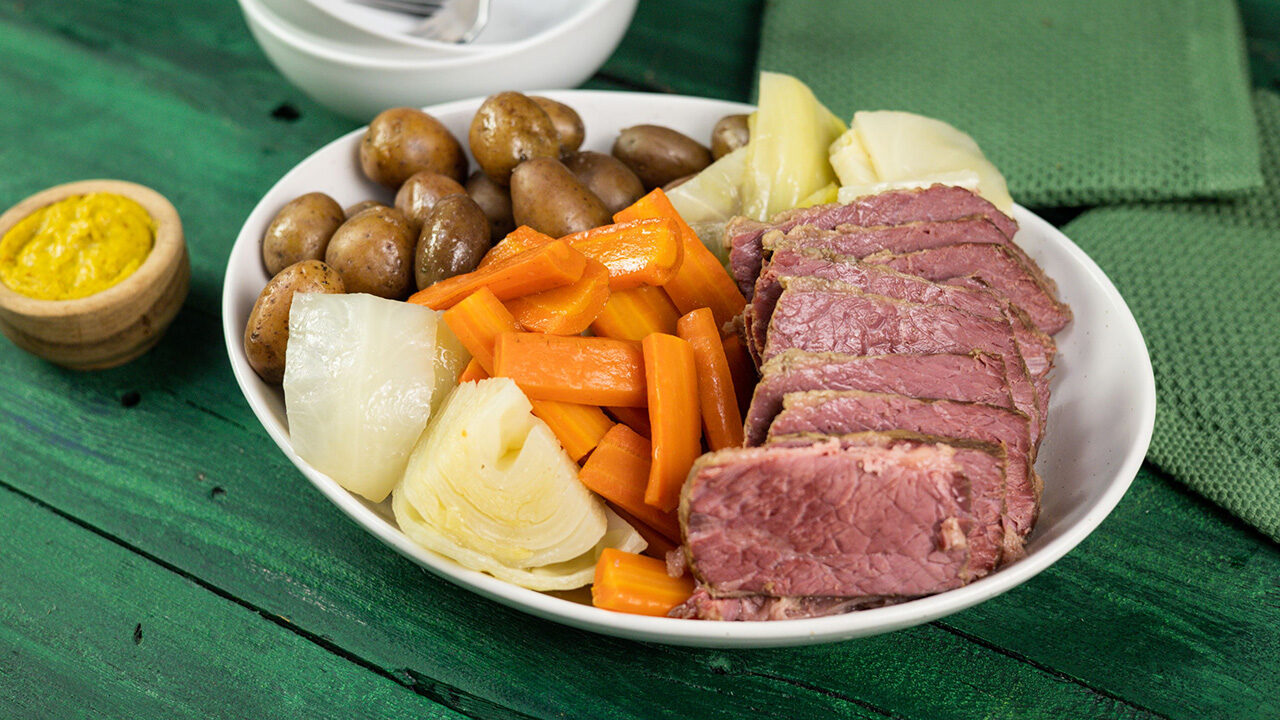 This classic one-pot St. Paddy's Day recipe is a breeze to make and will help take the guess work out of how long to cook all the ingredients to perfection.
Servings: 4-6
Prep Time: 5 minutes
Cooking Time: 2 hours 35 minutes
Total Time: 2 hours 40 minutes
Ingredients
1 (3lb.) Stew's Corned Beef Brisket
1 small Onion, halved
4 Whole Cloves (optional)
2 Stew's Bay Leaves
1 lb. (about 20) Baby Red Potatoes
5 medium Carrots, peeled, and cut into 3-inch pieces
1 medium head of Cabbage, cut into small wedges
Stew's Spicy Brown Deli Mustard
Directions
Place the corned beef in a Dutch oven and add water just to cover. If using, place 2 cloves in each half of the onion. Add the onion, bay leaves and spices, cover, and bring to a boil. Reduce heat and simmer until corned beef is almost fork-tender, about 2 hours.

Add the potatoes and carrots and cook until vegetables are almost tender, and beef is fork-tender, about 10 minutes. Add the cabbage and cook until tender, about 15 more minutes.

Remove meat and let rest for 15 minutes. Leave the vegetables in the broth in the Dutch oven.

Slice the meat across the grain and serve with the vegetables and a small amount of the broth. Serve with the mustard.