Easy Rotisserie Chicken & Pasta Salad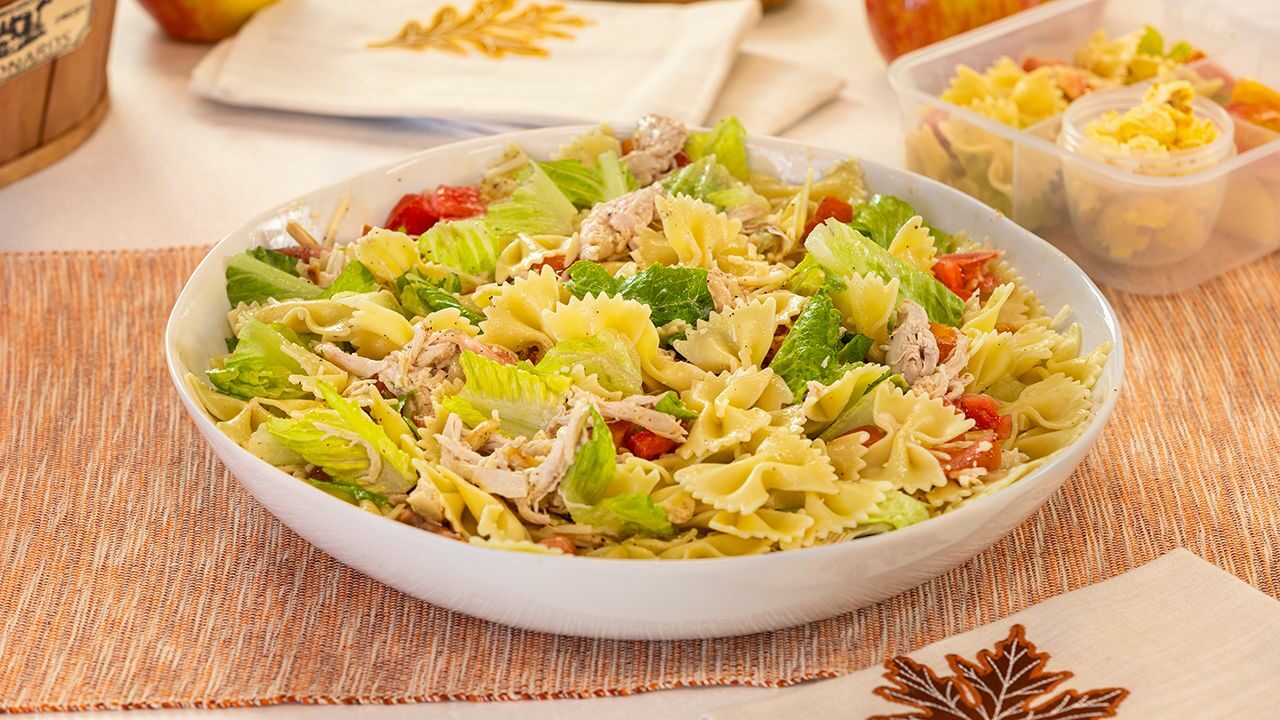 Searching for fun and delicious lunchbox ideas that don't require a lot of work and ingredients? Take the hassle out of figuring out what to pack for back-to-school lunches with this super quick rotisserie chicken and pasta salad.
Servings: 6
Prep Time: 8 minutes
Cooking Time: 12 minutes
Total Time: 20 minutes
Ingredients
3 cups Stew's Dried Farfalle Pasta
6 cups torn Romaine Lettuce
3 cups coarsely shredded Stew's Rotisserie Chicken
2 medium Tomatoes, chopped
1/2 cup Stew's Shredded Parmigiano Reggiano
1/ cup Caesar Salad Dressing (or dressing of your choice)
1/3 cup Stew's Silvered Almonds, toasted
Directions
Cook pasta according to package directions.

Drain then toss with remaining ingredients.