Grilled Swordfish with Mediterranean Marinade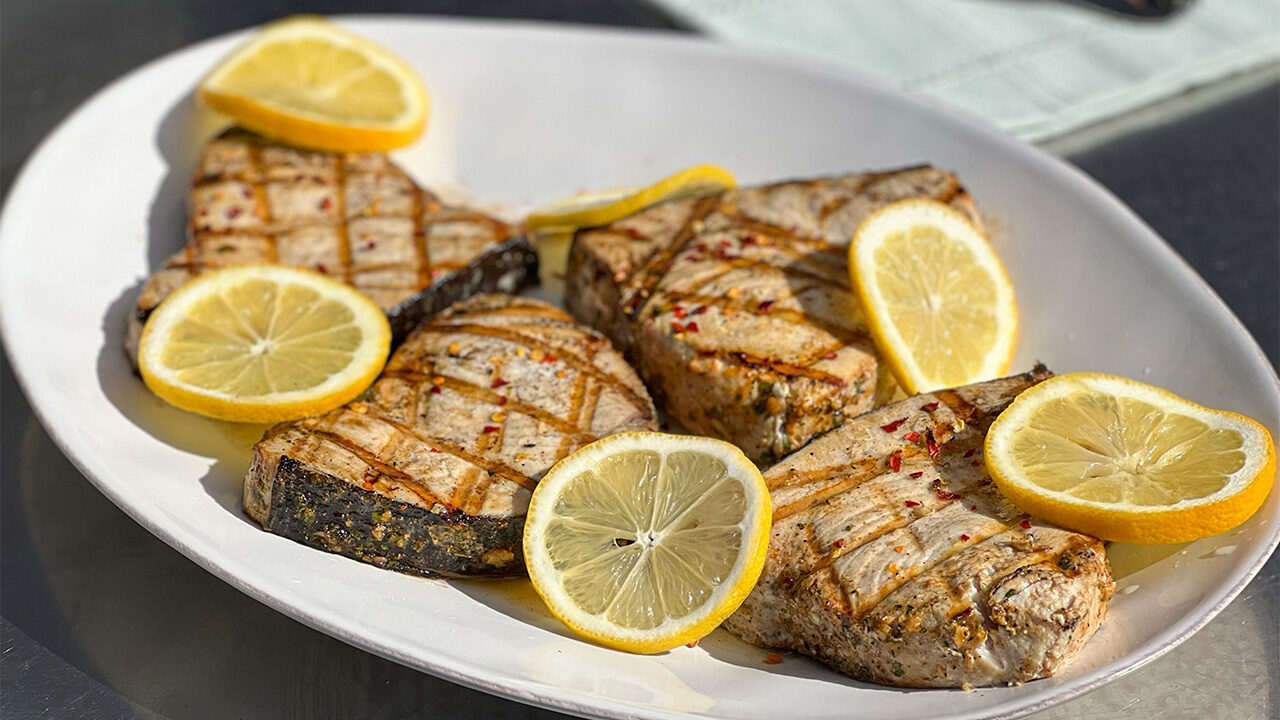 A quick marinade adds great flavor to grilled buttery, juicy, and meaty swordfish.
Servings: 4
Prep Time: 15 minutes
Cooking Time: 8 minutes
Total Time: 23 minutes
Ingredients
4 Swordfish Steaks, about 5-6 oz. each, 1-inch thick
6-8 Garlic Cloves, peeled
1/3 cup Stew's 100% Italian Extra Virgin Olive Oil
2 Tbsp. fresh Lemon Juice, plus more for drizzling
3/4 teaspoon Stew's Ground Cumin
1 teaspoon Stew's Smoked Paprika
3/4 teaspoon Stew's Kosher Salt
1/2 teaspoon Stew's Fine Ground Black Pepper
1/4 teaspoon Stew's Crushed Red Pepper Flakes
Directions
In a food processor, blend the garlic, olive oil, lemon juice, spices, salt, and pepper until well-combined.

Pour the marinade over the swordfish, cover with plastic wrap, and let stand for about 10 minutes while you heat up the grill.

Preheat a gas grill on high and oil the grill grates generously.

Place the swordfish steaks on the grill and cook for 3 – 4 minutes per side. Fish is ready when it flakes easily with a fork.

Finish with a squeeze of fresh lemon juice and sprinkle with the crushed red pepper flakes.