How to Butterfly and Cook Lobster Tails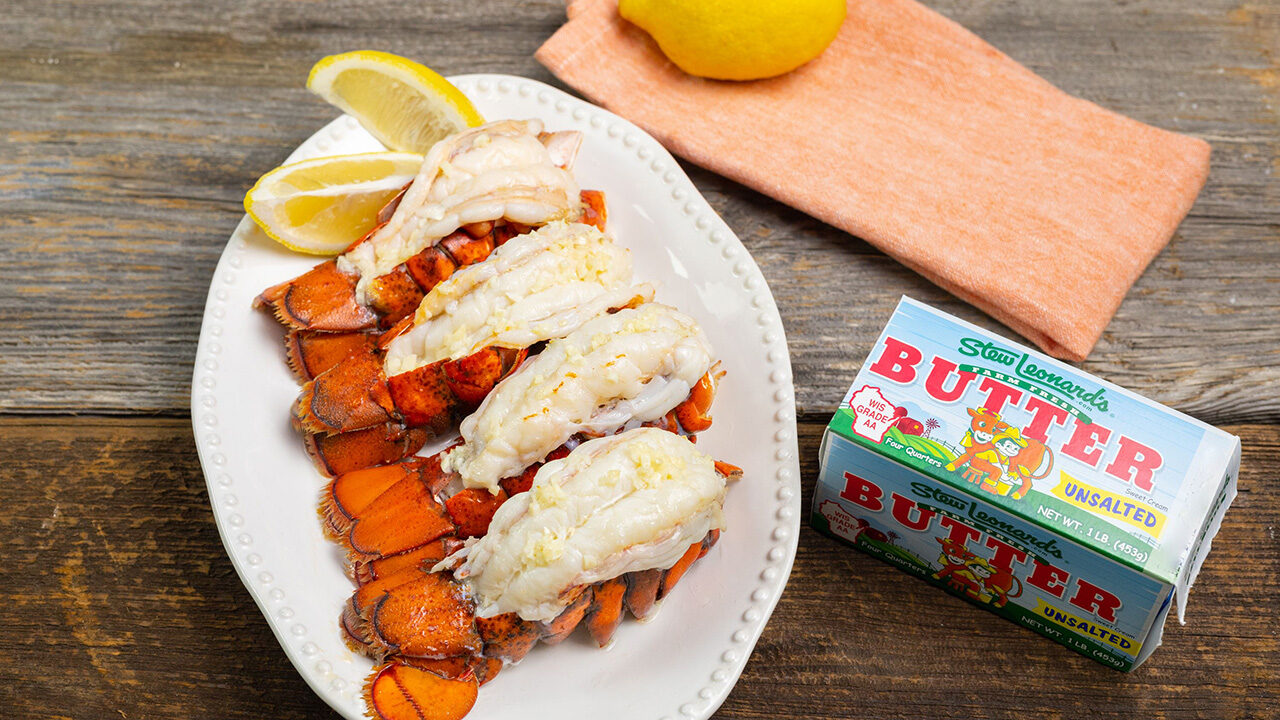 A simple preparation of butterflying lobster tails helps the meat cook more evenly, looks great on a dinner plate, and make them easier to eat!
Servings: 4
Prep Time: 10 minutes
Cooking Time: 15 minutes
Total Time: 25 minutes
Ingredients
4 Stew's Wild Caught Lobster Tails
1/3 cup Stew's Farm Fresh Unsalted Butter, melted
1 teaspoon Stew's Kosher Salt
1 heaping teaspoon Stew's Freshly Chopped Garlic
1 Lemon, quartered
Directions
Preheat oven to 400°F.

With kitchen shears or very sharp scissors, cut the top shell lengthwise down the center, stopping just before you reach the top of the tail.

Flip the tail over and press along the center of the shell to help release the meat.

Turn the tail over and gently open the two sides of the shell. Pull the lobster meat out and place on top of the shell.

Combine the melted butter, salt, and garlic in a small bowl.

Place the lobster tails, meat side up, on a parchment-lined baking pan and brush with the butter mixture.

Bake for about 15 minutes. Serve with the lemon wedges.