How to Cook Beef Shoulder Petit Filet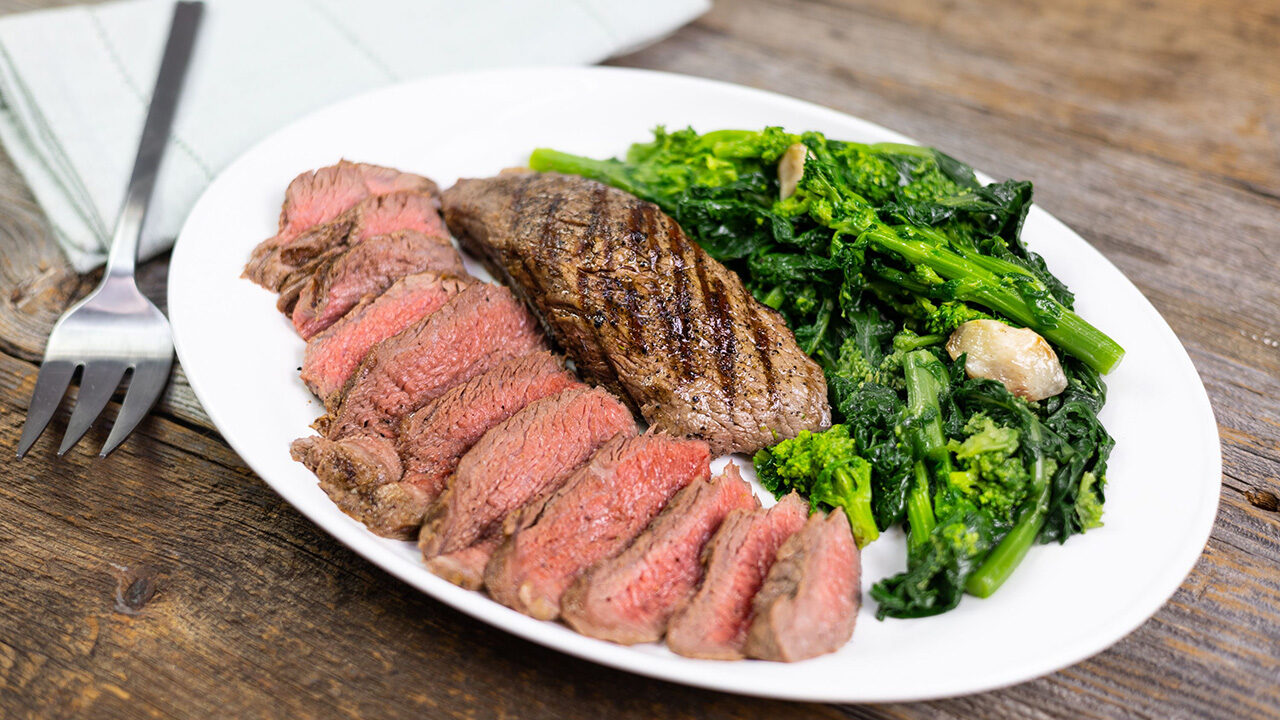 This juicy little steak has deep and rich beef flavor. It's ideal roasted or grilled whether cutting into slices for a salad or sandwich or served as part of your main dish
Servings: 4
Prep Time: 50 minutes
Cooking Time: 16 minutes
Total Time: 1 hr. 6 minutes
Ingredients
2 Stew's Beef Shoulder Petit Filets (about 1-1/2 lb. total)
Stew's Kosher salt, to taste
Stew's Fine Ground Black Pepper, to taste
1 Tbsp. Vegetable or Canola Oil
Directions
Take the filet out of the fridge about 25-30 minutes prior to cooking.

Preheat oven to 400°F.

Season well with the salt and pepper.

Add 1 tablespoon of vegetable or canola oil to an oven-safe or cast-iron skillet over medium-high heat.

Once the oil starts to shimmer, add the meat.

Sear for about 2 minutes on each side.

Place the skillet into the preheated oven and roast for 8-10 minute for medium-rare (135°F.)

Transfer the meat to a plate once out of the oven and let rest for about 10 minutes before slicing.