How to Cook the Perfect Bone-In Rib Roast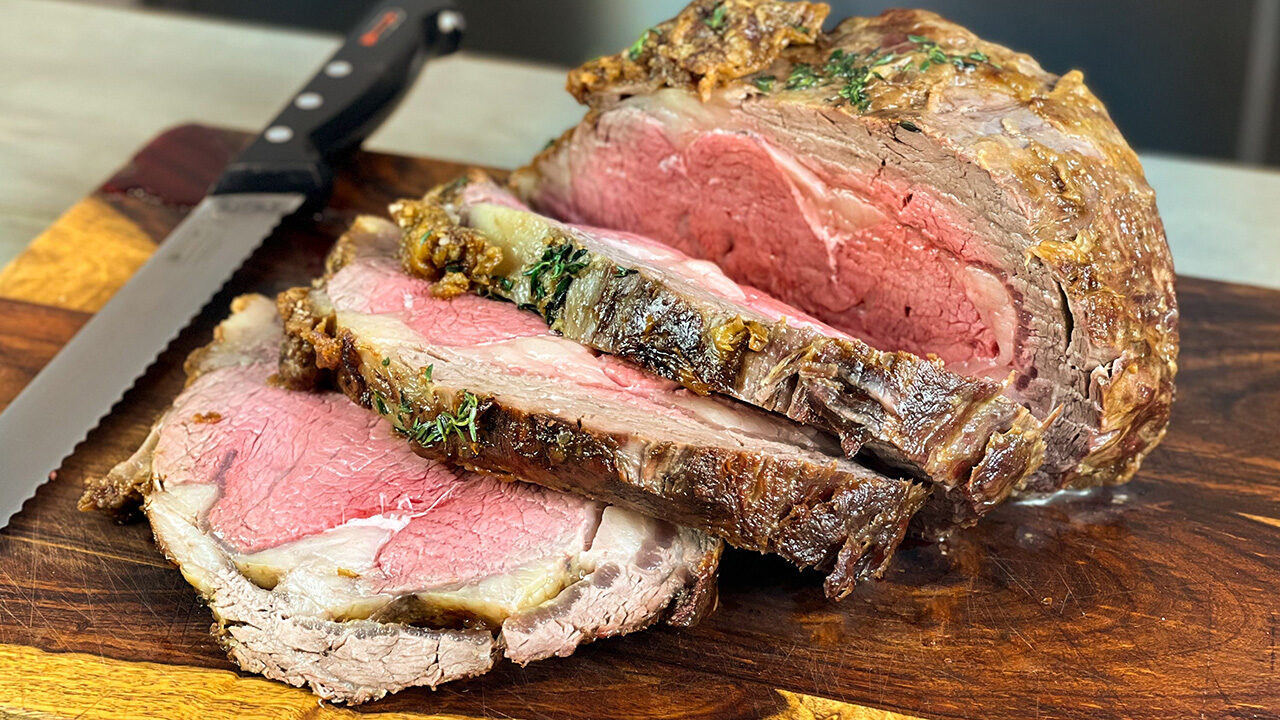 A must for holiday celebrations and special gatherings, here's a no-fail recipe for a perfectly roasted bone-in rib roast with a juicy and tender inside.
Servings: 10
Prep Time: 5 minutes
Cooking Time: 2-1/4 hrs. plus standing time
Total Time: 2.5 hours
Ingredients
1 (6-7 lb.) Stew's Bone-In Rib Roast
2 Tbsp. Canola Oil
2 Tbsp. Stew's Kosher Salt
1 Tbsp. fresh Thyme Leaves, optional
Directions
Remove roast from fridge 2 hours before cooking and let sit loosely wrapped in butcher paper at room temperature.

Arrange rack in middle of oven and preheat to 325°F.

Pat roast dry with paper towels.

Rub roast all over with the 1 Tbsp. canola oil then kosher salt.

Place in the roasting pan that's been coated with remaining canola oil, fat side up. Sprinkle with thyme if using.

Roast for 2-1/4 hours or until a thermometer placed in the thickest part of the meat registers 120°F for medium-rare, 130°F for medium. Temperature of meat will continue to raise as it's resting.

Transfer roast to cutting board and tent loosely with aluminum foil. Let rest for 15 minutes before carving.

To carve, slice the meat away from the ribs.

Slice meat crosswise to desired thickness.

Plate and serve.