How to Cook the Perfect Turkey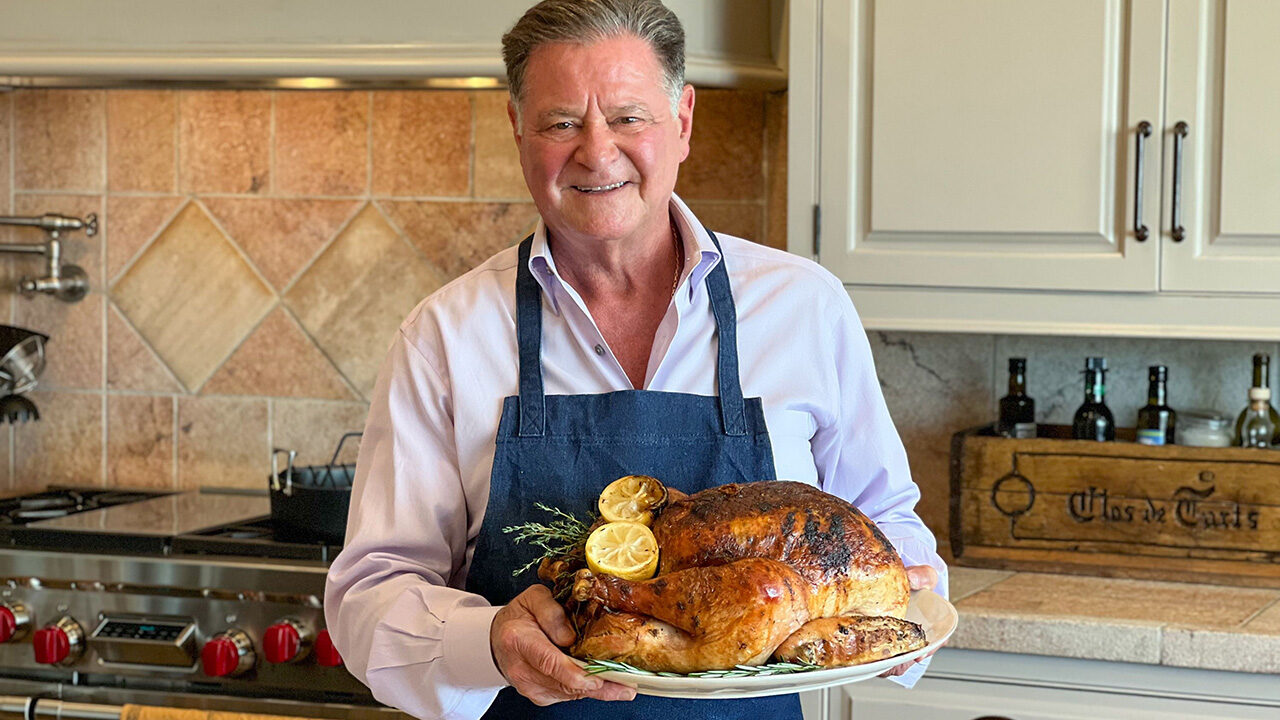 Here's a recipe that takes all the guesswork out of cooking a holiday-worthy turkey with crispy skin and tender, well-seasoned meat.
Servings: 12-16
Prep Time: 45 minutes
Cooking Time: 4-5 hours
Total Time: Approximately 4 hrs. and 45 minutes
Ingredients
1 (18-20 lb.) Stew's Turkey, giblets and neck removed
4 oz. Stew's Unsalted Butter, room temperature
1 teaspoon chopped Rosemary leaves, plus sprigs for stuffing
Zest of one Orange
Zest of one Lemon
Stew's Kosher Salt, to taste
Stew's Fine Ground Black Pepper, to taste
2 cups Stew's Low-Sodium Chicken Broth
2 Lemons, halved
Directions
Take the turkey out of the refrigerator 30 minutes before roasting.

Preheat oven to 450°F.

Pat the turkey dry with paper towels for a crispier skin.

In a small to medium bowl, add the butter, and chopped rosemary and thyme. Mix well to incorporate all of the ingredients.

Stuff the turkey cavity with the halved lemons and the rosemary and thyme sprigs.

Gently loosen the skin from the breasts and legs.

Spread half of the herb butter under the skin. Be sure to spread over the breasts and legs.

Rub the remaining herb butter over the outside of the turkey.

Sprinkle generously with kosher salt and ground black pepper.

Set turkey, breast-side up, on the roasting rack in a roasting pan.

Add the chicken broth to the roasting pan.

Place the turkey on bottom rack in the oven and lower oven temperature to 350°F.

Roast for approximately 4-5 hours. (Plan on 13 minutes per pound but start checking the temperature about 4 hours into the cooking time.)

Tent the turkey breast with aluminum foil if skin is getting too dark.

Turkey is done when an instant read thermometer inserted into the thickest part of the thigh reaches 165°F.

Let the turkey rest (without the aluminum foil) at least 30 minutes before carving.