Immunity Boosting Slow-Cooker Lemon Chicken Soup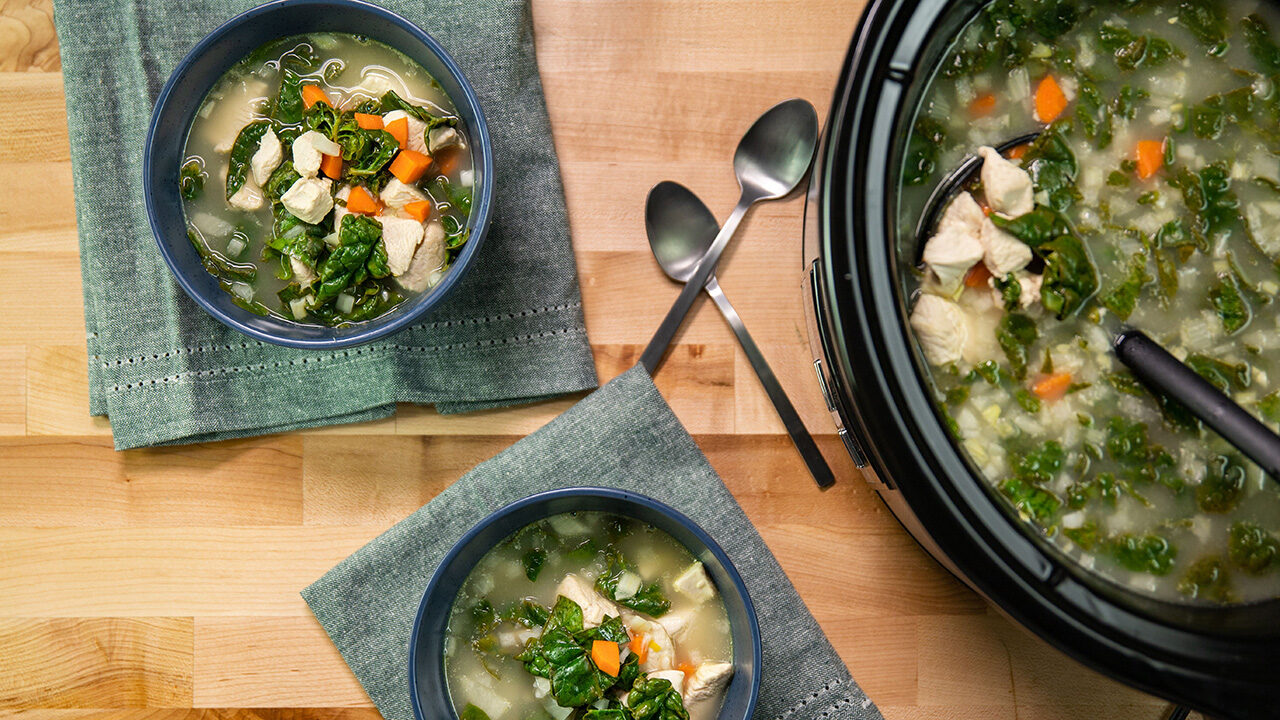 This recipe checks off four well-known immune-boosting ingredient stars (lemon, chicken, spinach, and garlic) in one delicious bowl of soup that's perfect for any chilly day or if you're feeling a little under the weather. Serve on its own or over cooked brown rice.
Servings: 10-12
Prep Time: 10 minutes
Cooking Time: 4 hrs.
Total Time: 4 hrs. 10 minutes
Ingredients
2 tablespoons Stew's Extra Virgin Italian Olive Oil
2 pounds Stew's Naked Boneless Chicken Breast, diced
2 (32 oz.) containers Stew Leonard's Reduced Sodium Organic Chicken Broth
6-8 cups coarsely chopped Stew's Organic Baby Spinach
3 large Carrots, chopped
1 small Onion, chopped
2 small Garlic Cloves, chopped
1 medium Lemon, halved and thinly sliced
1/4 cup fresh squeezed Lemon Juice
4 teaspoons grated Lemon zest
1/2 teaspoon Stew's Fine Ground Black Pepper
Directions
In a large skillet, heat 1 tablespoon oil over medium-high heat. Add half the chicken; cook and stir until lightly browned. Transfer to a 6-qt. slow cooker. Repeat with remaining oil and chicken.

Add the broth, spinach, carrots, onion, garlic, lemon slices, lemon juice, lemon zest and pepper into the slow cooker with chicken. Give it a good stir after each addition. Cook, covered, on low 4 hours or until chicken is cooked through. Remove lemon slices just before serving.