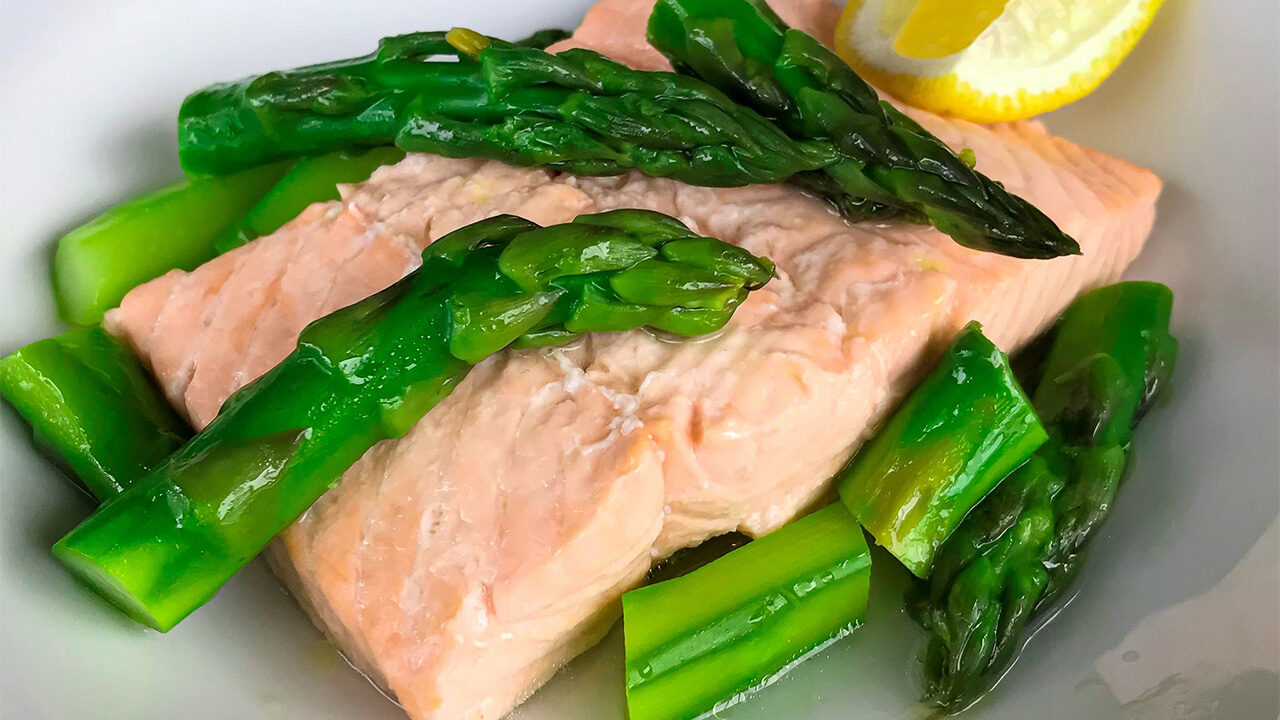 Poached salmon is the healthiest way to cook salmon and will be ready in just 10 minutes! Although it seems fancy, this poached salmon recipe is crazy simple and rewards a tender, delicate, flaky piece of salmon that is light and refreshing.
Recipe courtesy of Chef Andrew Wilkinson, North Coast Seafood
Photo courtesy of Christian L'Heureux, North Coast Seafood
Servings: 2
Prep Time: 5 minutes
Cooking Time: 5 minutes
Total Time: 10 minutes
Ingredients
(2) 5-ounce Salmon Fillets, patted dry of any excess moisture
Kosher Salt
1/3 cup White Vinegar
Directions
Place pot of water over medium-high heat. Add a palmful of salt and the vinegar. Bring to a simmer.

Carefully add salmon fillets into simmering water.

Turn down to medium heat (a low simmer) and cook for 5-6 minutes.

CHEF TIP: Check for doneness by gently pushing the flat side of a wooden skewer through the thickest part of the fish. If it goes through with no resistance, it is done. If there is resistance, cook for another minute or so and test again.

Serve with asparagus and a wedge of lemon.