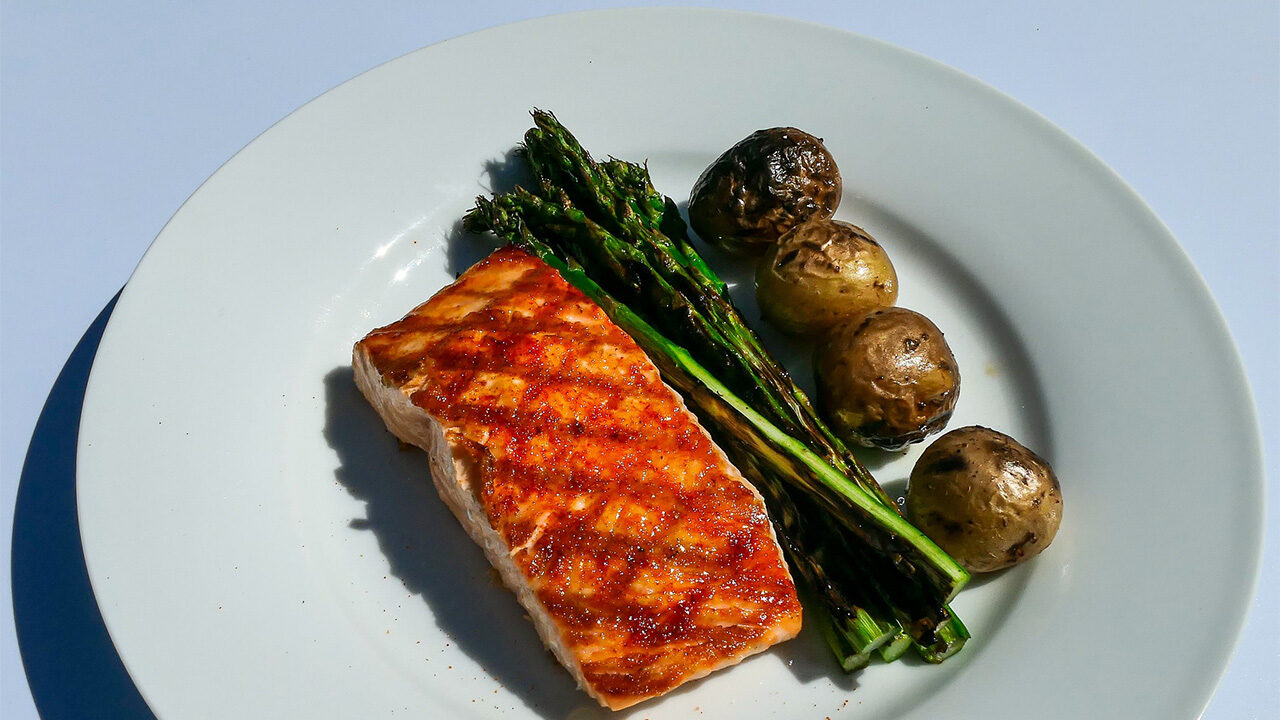 Three ingredients and 15 minutes is all it takes for scrumptious salmon the grill!
Recipe courtesy of Chef Andrew Wilkinson, North Coast Seafood
Servings: 2
Prep Time: 5 minutes
Cooking Time: 10 minutes
Total Time: 15 minutes
Ingredients
(2) 6-ounce Salmon Fillets
Canola Oil
1 Tbsp. Cajun Seasoning
Directions
Prepare a charcoal grill or preheat your gas grill to medium high heat and scrape clean.

Pat both sides of your salmon portions dry with a paper towel. Brush one side with oil and season with Cajun spice rub, about 1 tbsp. Allow the spice to be absorbed by the oil, about 1-2 minutes.

Gently place salmon on the grill, oiled side down. Brush the top side with oil.

Grill over direct heat for about 2-3 minutes, then rotate steaks ¼ turn and cook for another 2 minutes to achieve those beautiful grill marks.

Flip salmon and cover your grill. Cook for 3-5 more minutes, depending upon the heat of your grill and your desired doneness. If you enjoy your salmon medium rare, cook for just 2-3 more minutes. If you prefer medium or well done, cook for 4-5 more minutes.

CHEF TIP: Check for doneness by gently pushing the flat side of a wooden skewer through the thickest part of the fish. If it goes through with no resistance, it is done. If there is resistance, cook for another minute or so and test again.

Remove from grill and allow to rest before plating.

Serve with grilled potatoes and asparagus. Bon Appetit!