Spaghetti with Lemon and Parmesan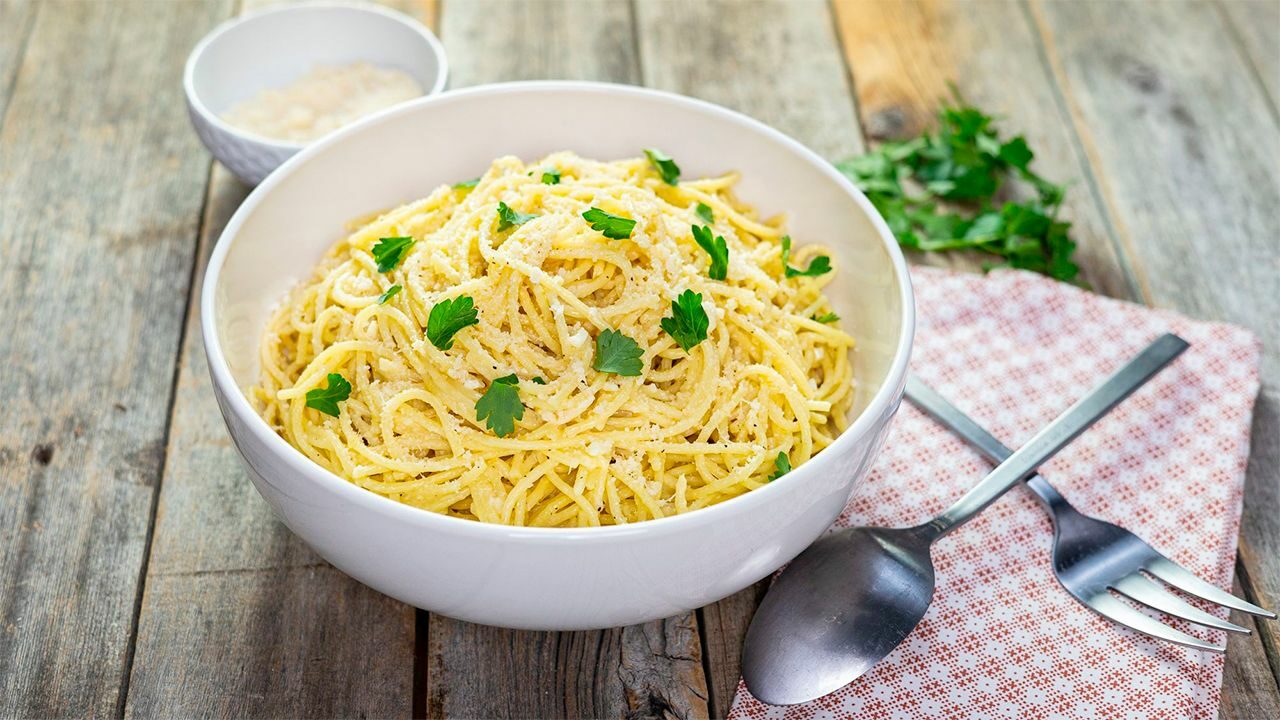 Looking for a last-minute pasta idea that you know your family will love? Made up of ingredients you should always have in your pantry, like dry pasta, olive oil, and parmesan cheese, this recipe comes together in no time with a quick lemon-garlic sauce.
Servings: 4
Prep Time:10 minutes
Cooking Time: 20 minutes
Total Time: 30 minutes
Ingredients
1 lb. Stew's Dried Spaghetti
5 Tbsp. Stew's Unsalted Butter
1 Lemon (zest and juice)
1 teaspoon Stew's Freshly Chopped Garlic
1 oz. Stew's Grated Parmigiano Reggiano, plus more for garnish
Stew's Kosher Salt, to taste
Stew's Fine Ground Black Pepper, to taste
Small bunch Parsley leaves
Directions
Cook the pasta in salted water according to package instructions and reserve 1 cup of the pasta water before straining.

In a large non-stick sauté pan, melt the butter over medium heat until foaming.

Reduce the heat to low and add the zest from the lemon and the garlic. Cook, stirring, for about 1 -2 minutes.

Add the pasta to the butter mixture. Increase the heat to medium-high and cook, stirring and tossing to coat.

Add the reserved pasta water

Add the grated cheese, toss, and stir until the sauce thickens.

Add lemon juice to taste and season with salt and pepper.

For serving, top with additional grated Parmigiano-Reggiano and fresh parsley.