Spinach Salad with Creamy Feta and Mustard Vinaigrette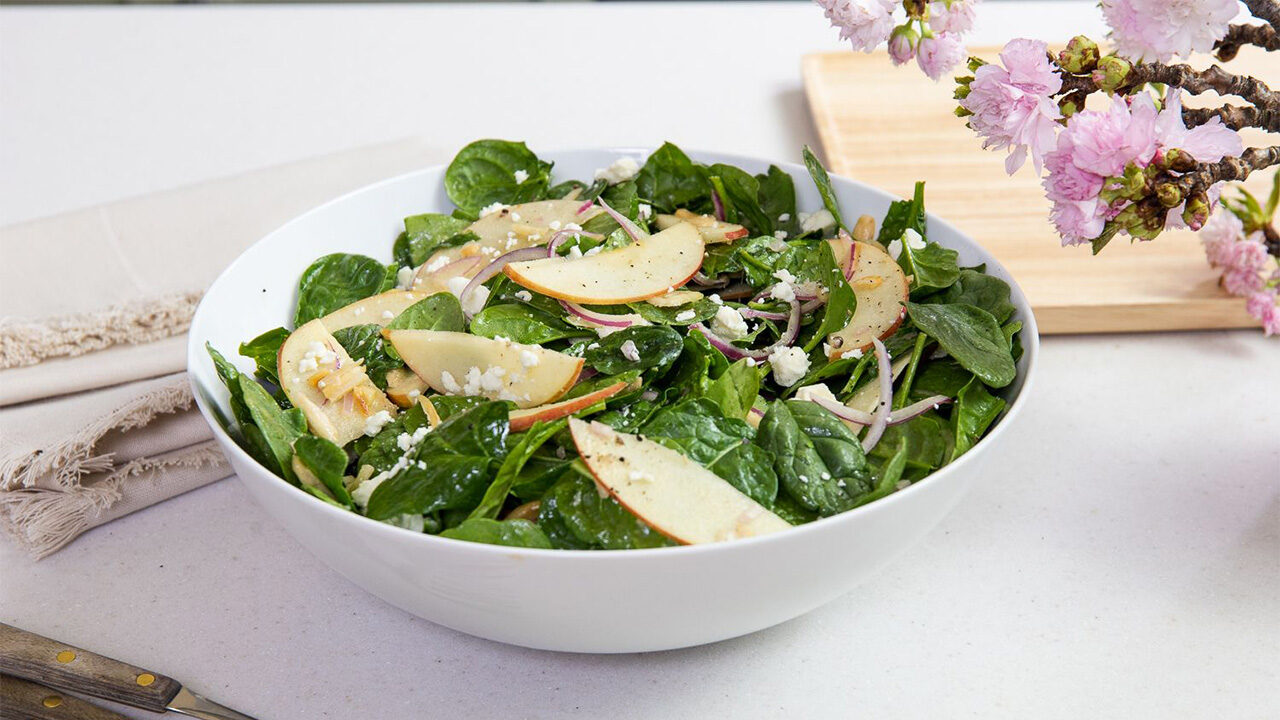 Sliced crisp apples and salty feta cheese with spinach is a salad that pairs well with most main dishes, but you could just as easily enjoy for lunch on its own topped with grilled, sliced chicken.
Servings: 6-8
Prep Time: 15 minutes
Total Time: 20 minutes
Ingredients
Stew's Organic Baby Spinach
1 large Fuji Apple, thinly sliced
1/2 Red Onion, thinly sliced
1/2 cup sliced Stew's Raw Almonds, toasted
1 medium Shallot, minced
4 teaspoons Dijon Mustard
1/4 teaspoon Stew's Kosher Salt
1/8 teaspoon Stew's Fine Ground Black Pepper
1/3 cup Stew's 100% Italian Extra Virgin Olive Oil
1/3 cup Stew's Crumbled Feta
Directions
In a large bowl, combine the spinach, apple, onion, and toasted almonds.

In a small bowl, combine the shallot, mustard, salt, and pepper. Whisk in the olive oil, stirring until thick.

Pour dressing over the spinach mixture and toss to coat. Sprinkle in the feta and gently toss.