Steamed Rainbow Carrots with Lemon and Dill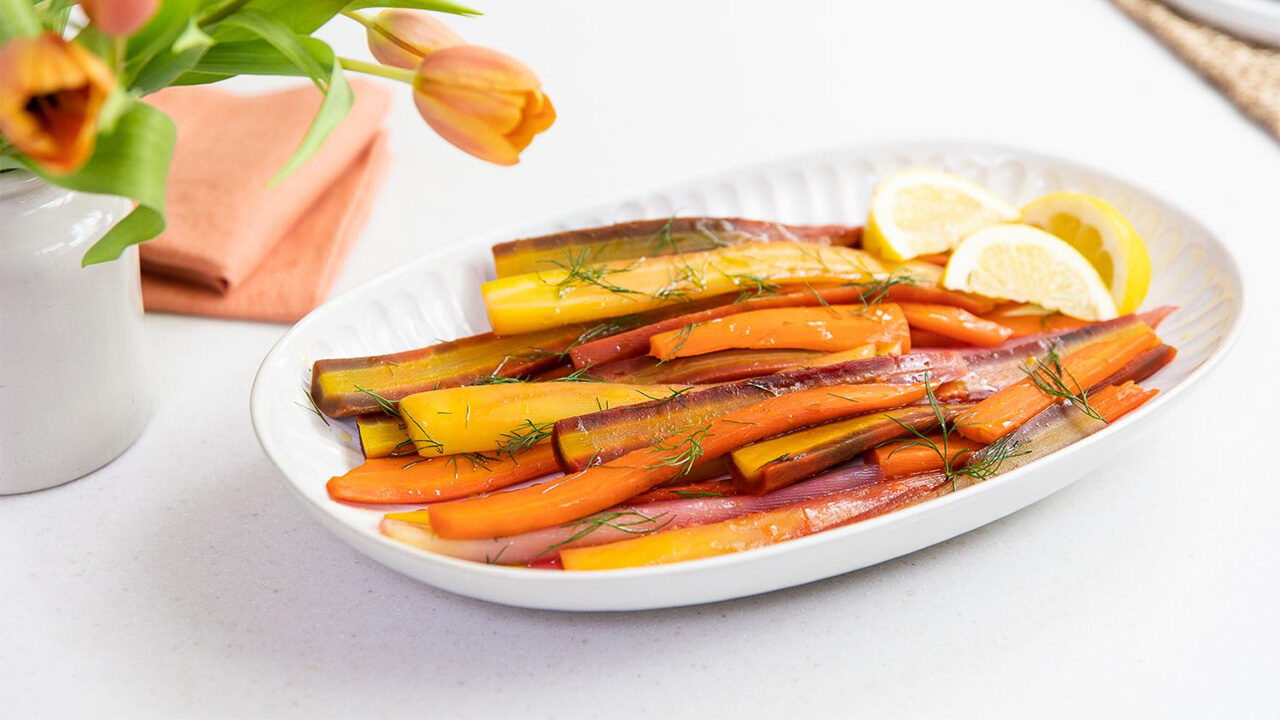 Springtime screams fresh vegetables. Here's an easy side dish using sweet carrots and dill. Regular carrots will work for this recipe in place of rainbow carrots as well.
Servings: 8
Prep Time: 5 minutes
Cooking Time: 10 minutes
Total Time: 15 minutes
Ingredients
2 lbs. Carrots, peeled and trimmed, halved
Stew's Kosher Salt
Stew's 100% Italian Extra Virgin Olive Oil, for drizzling
1 small Lemon, cut in half
2 Tbsp. coarsely chopped fresh Dill
Directions
In a large straight-sided skillet, bring 1/2-inch water to a boil. Season with kosher salt. Working in batches, add carrots in a single layer. Sprinkle in salt. Cover and reduce heat to medium-low. Cook, shaking pan occasionally, until crisp-tender, about 4-6 minutes. Drain and transfer to a platter. Squeeze with lemon juice, drizzle with the oil, and sprinkle with the fresh dill.