Turkey and White Bean Chili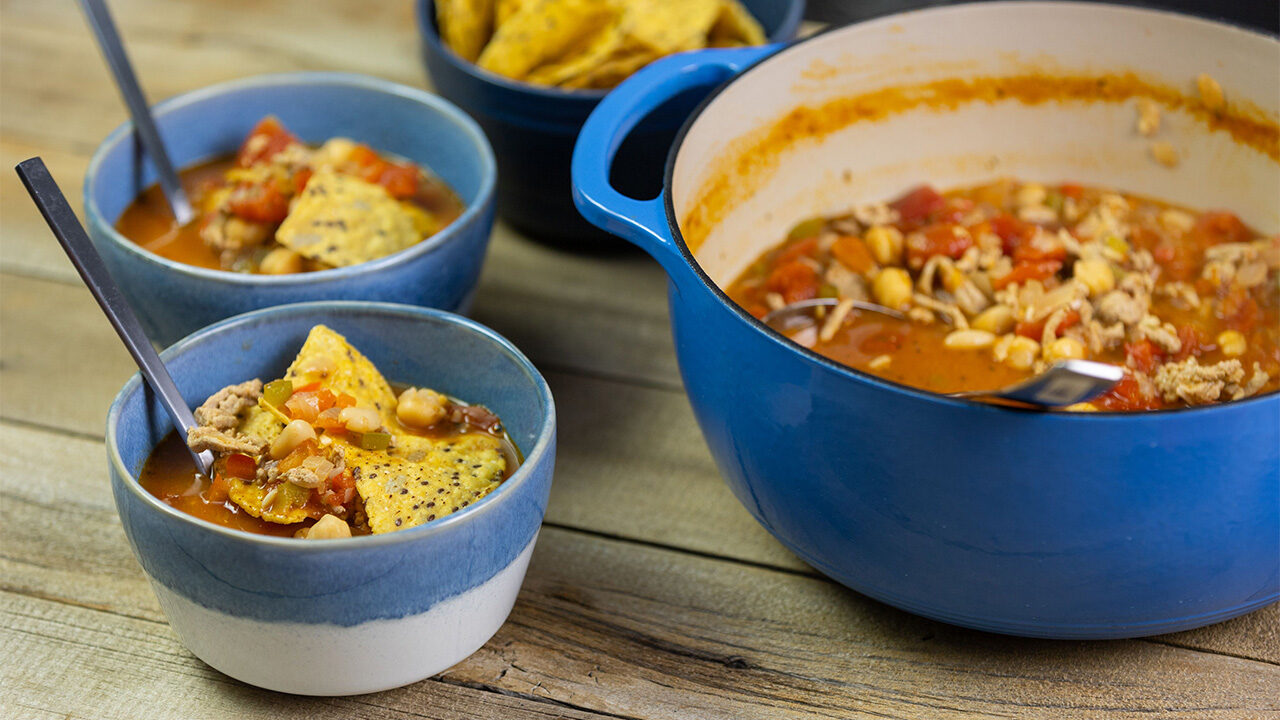 There's nothing easier than pulling together a one pot dump and stir chili that's hearty, healthy, and full of flavor.
Servings: 8
Prep Time: 15 minutes
Cooking Time: 25 minutes
Total Time: 40 minutes
Ingredients
1 Tbsp. Stew's 100% Italian Extra Virgin Olive Oil
1 lb. Stew's Naked Ground Turkey
1 medium Onion, chopped
1 Tbsp. Stew's Freshly Chopped Garlic
1 medium Green Bell Pepper, chopped
1 (28 oz.) can SMT Diced Tomatoes
1 Tbsp. Stew's Ground Cumin
1 Tbsp. Stew's Chili Powder
1 teaspoon Stew's Dried Oregano
2 cups Stew's Organic Low Sodium Chicken Broth
1 (15.5 oz.) can Stew's Organic Cannellini Beans
1 (15.5 oz.) can Stew's Organic Garbanzo Beans
Stew's Kosher Salt, to taste
Stew's Fine Ground Black Pepper, to taste
Directions
Heat the oil in a large saucepan over medium-high heat. Add turkey, onion, garlic, and pepper. Brown for 5 to 6 minutes or until turkey is crumbled and no longer pink.

Add diced tomatoes, cumin, chili powder, oregano, and chicken broth. Bring to a boil, stirring occasionally. Reduce heat to simmer and stir in the beans. Continue cooking for 20 minutes. Season with salt and pepper.