Whole Roasted Snapper with Citrus and Herbs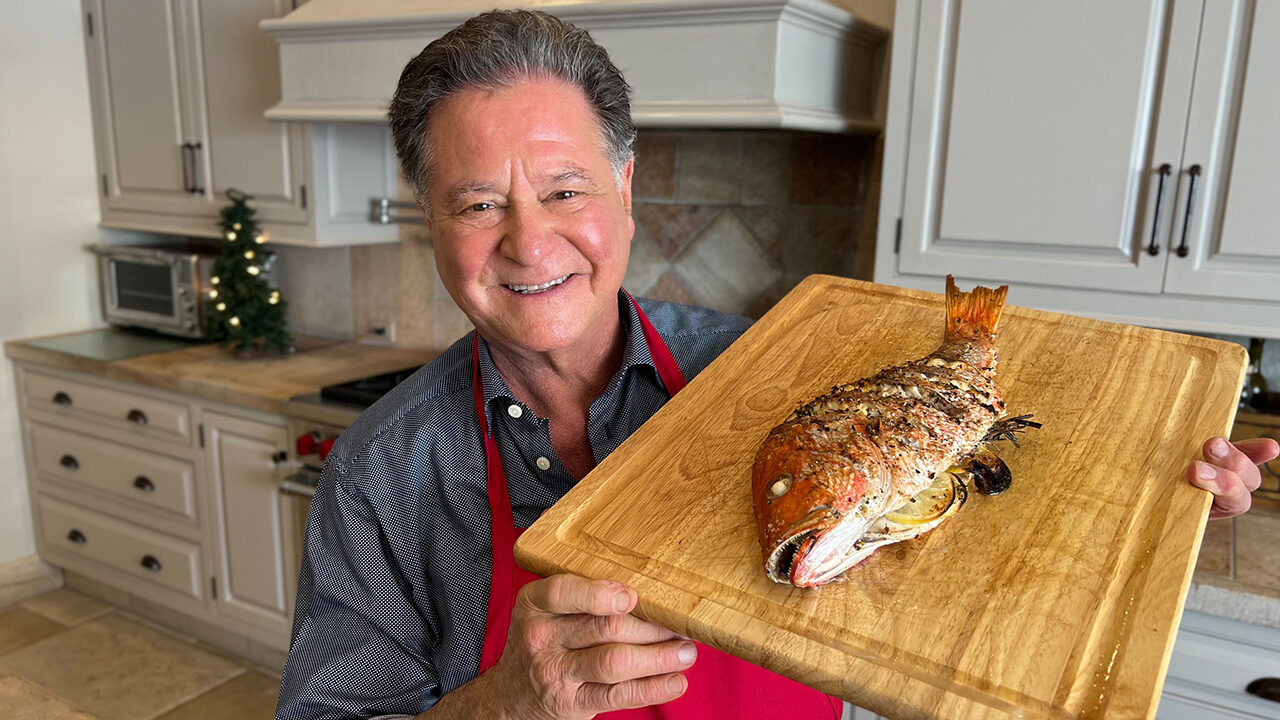 For mild flavored fish like snapper, the skies the limit with seasoning, so bold spices, herbs, citrus, and garlic will infuse the fish with lots of flavor making it a great addition to any holiday table.
Servings: 2-4
Prep Time: 10 minutes
Cooking Time: 30 minutes
Total Time: 40 minutes
Ingredients
One 3 lb. Whole Red Snapper, cleaned, scaled, and fins trimmed
2 Tbsp. Stew's Avocado Oil, plus more for drizzling
2 Lemonds, 1 zested, 1 thinly sliced
1/2 bunch Thyme sprigs, 1 teaspoon chopped
1 Tbsp. Stew's Freshly Chopped Garlic
3-4 Rosemary sprigs
1 teaspoon Stew's Crushed Red Pepper Flakes
1 teaspoon Stew's Kosher Salt, plus more for seasoning
Stew's Fine Ground Black Pepper for seasoning
Directions
Preheat oven to 450°F.

Line a rimmed baking pan or baking dish with parchment paper and set aside.

In a small bowl, stir together the avocado oil, lemon zest, chopped thyme, garlic, chili flakes, and kosher salt.

Cut 3 to 4 (2-inch-long) slits diagonally on both sides of the fish, cutting all the way to the bone on both sides.

Rub the fish all over with the avocado oil mixture including inside the slashes and cavity.

Place the fish on the baking pan and stuff the cavity with the rosemary and thyme sprigs, and lemon slices.

Drizzle with additional avocado oil and season liberally with salt and pepper.

Roast without turning, until the fish flakes easily with a fork and flesh is opaque in the center, about 30 minutes.

Carve fish into portions and plate or serve whole on a platter.